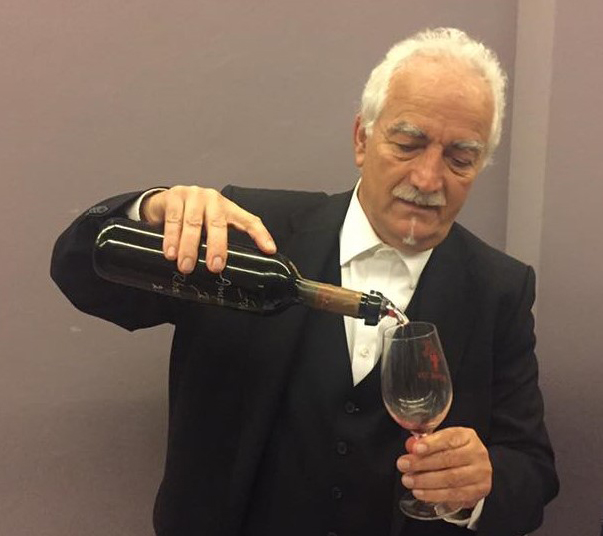 Domaine Foivos
The people of the Estate
President and Managing Director of Foivos S.A., proprietor company of the Estate and the Winery, is Theodore Orkopoulos, winemaker- graduate of the Law School of Athens University.
Consultant Oenologist: George Dimitriadis.
The team is dynamically surrounded by farm workers, vine growers, winery technicians and administrative and cultural support staff.
Philosophy and Objectives
Domaine Phoebus, borrowed:
its emblem and name from Foivos Apollon, the ancient god of harmony, music and light, but also from the second small name of the winemaker, Foivos, as well as from the ancient greek writing of the word oinos(=wine) with a digamma (F): Fοινος,
its labels from the Greek alphabet with its symbolism, and
the signature "Horkus", on the background of the label of each wine, from the wine maker's surname, Theodoros Orkopoulos, in Latin characters.
Inspired and in alliance with the exquisite light of Kefalonia, its microclimate and the riches of the Greek soil, the ambition of our people at Domaine Foivos is to produce great wines, able to withstand daily trials and enjoyment, in depth of time.
Domaine Foivos combines:
the effort of its people to create quality wines;
the outmost adherence to environmental and consumer respect by applying the most environment-friendly vinery cultivation along with the mildest and purest treating of the must, avoiding any technological excesses;
the absolute belief in the local indigenous rare Greek (Cephalonian) varieties of grapes, with particular effort to preserve and promote them in the international environment;
the assumption that wine is not only alcohol from grapes, but also a work of culture and art that enriches life with aroma, color, taste and euphoria.
Download here the Foivos Winery 2020 Presentation.